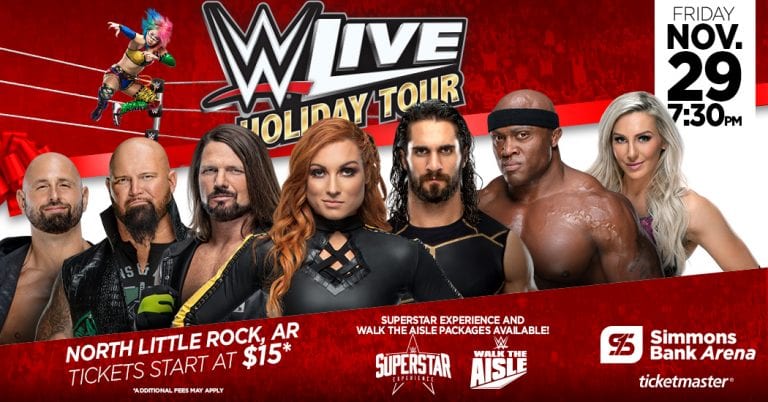 95.3 The Ticket Wants To Send You To See WWE Live!
WWE Live Holiday Tour
Friday, November 29, 2019
Simmons Bank Arena
North Little Rock, AR
Featuring the stars from Monday Night RAW!
Seth Rollins
Becky Lynch
AJ Styles
Braun Strowman
Sasha Banks
Drew McIntyre
The O.C.
And Many More!
Listen To 95.3 The Ticket for the chance to Win Your Way In!